Project CBR954 RR8 ( VFR800 arm and CBR1000RR8 seat unit )
Thought i would share this with you all...

not a build i am doing but helping with... ( over the phone... very important to take the P!55 where i can )

the story so far...

back in 2009/2010 i built a 929 Fireblade for a very good mate and the bike is now finished and has been in SFM this month (April 2011 Uk Streetfighters mag)
but chris now has the bug and is building another but using a 954 blade.

the speck to aim for...

2003 Honda 954 bike...check.
VFR800 swing arm......check.
CBR1000rr8 seat unit...check
Stubby Gp exuaust....check
original red and black paint work
Ohlins forks.....
Ohlins rear shock.

the aim is to keep the bike as stock looking as possible.

so far this is where we are at....

photoshop of what chris wants...


954 bike bought....




Gp end can....




swing arm fitted...


subframe bought and offered up...




using a spare track bike, the bike is now at the workshop having the new back end made to fit...




Tank bracket fitted and just needs welding in place,



Hopefully i can post some photos next week when the frame is fitted 100%, need to make room for the battery and ecu next.
Photo so far...




Original 954 seat unit welded in to 1000rr seat unit close up.....
Just needs a skim of filler and a quick spray with black gloss.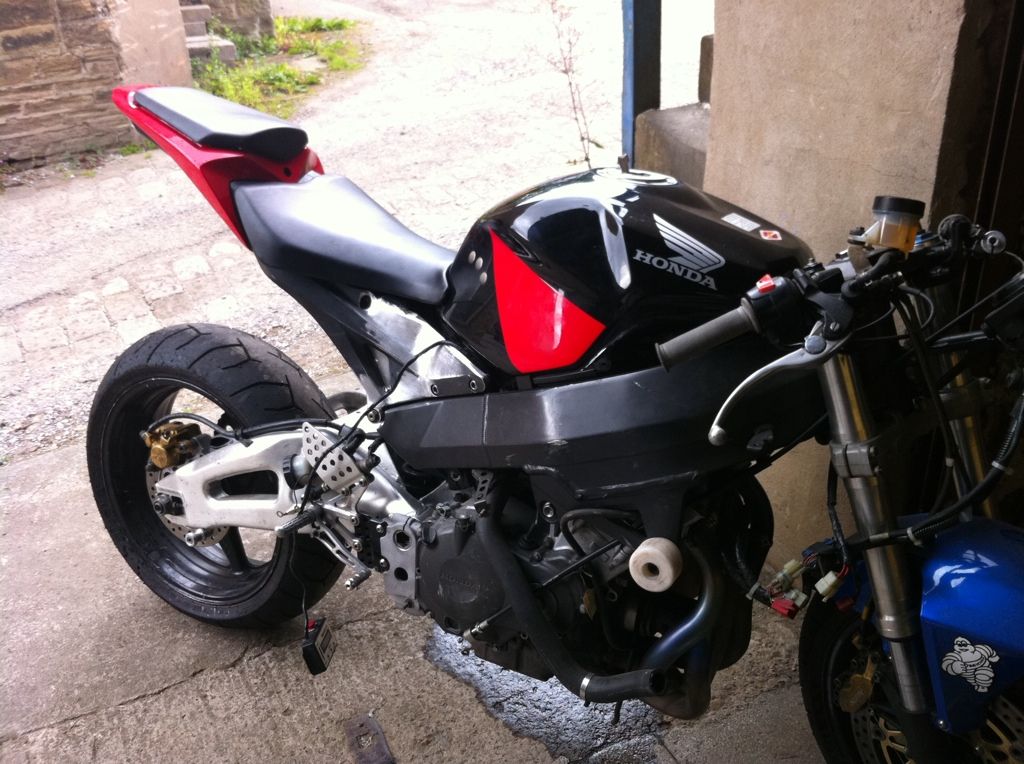 now the parts are chacked and fit well time to swap over from mock up bike on to road bike...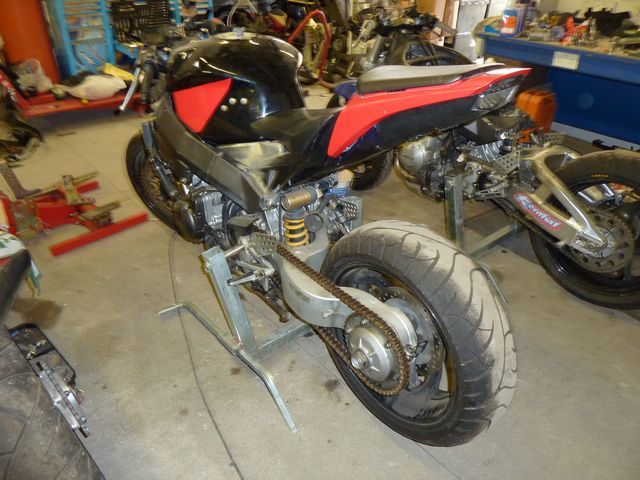 Here we go.. Rad and black body work..
or Blue and black body work...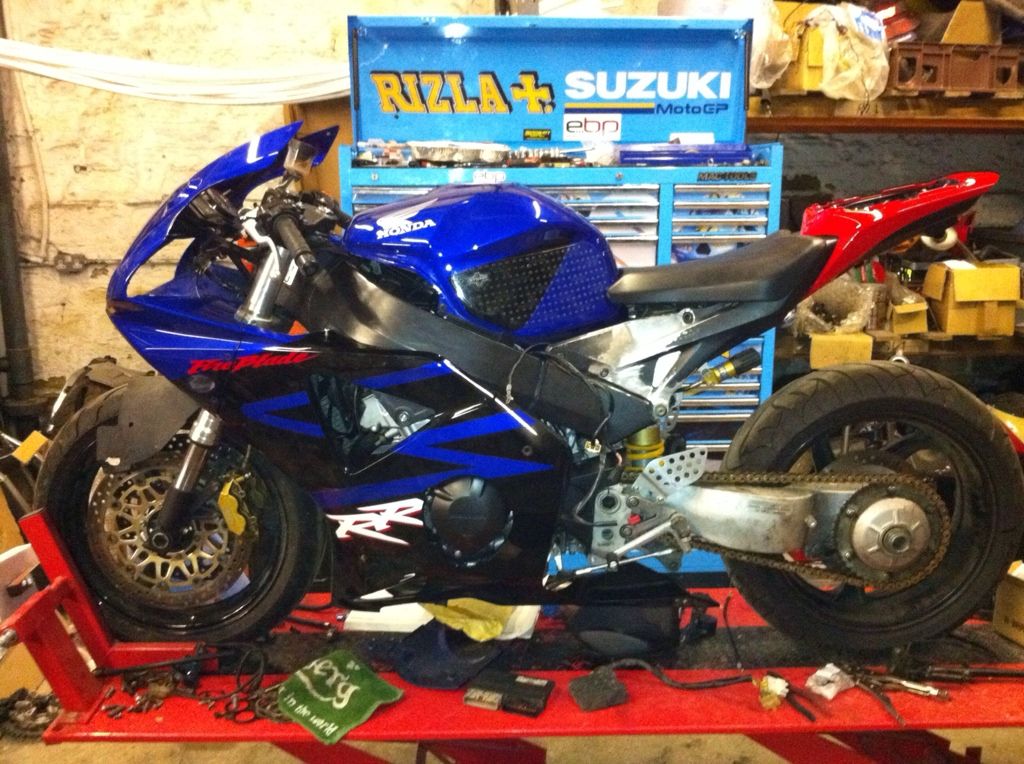 Blue body work with black seat unit, we have a blue seat cowl in the post now...
Its been a long time but it has started again...
The strip down... again..
Loom to tidy up and wire in the new tail light and indicators, and make room for the Race Cell battery.
Job done...
No room for the Rectifier and PC3 so mover the PC3 under the rear seat and drilled the frame on the underside and moved the Reg down there..
Removed the arm for a quick paint...
Jobe done... the plan is to strip down again and get every thing powder coated in time.
and re fitted looks better..
now to mask up the bike an paint the modded frame on both sides.
here you go.
Now time to drop it of the lift and fit the tank.
Back on the ramp and fit the seat and cowl.
And thats as far was we got. more to follow asap.
Well its ready to roll now.
will get some better photos as soon as its dry out side.
All done.